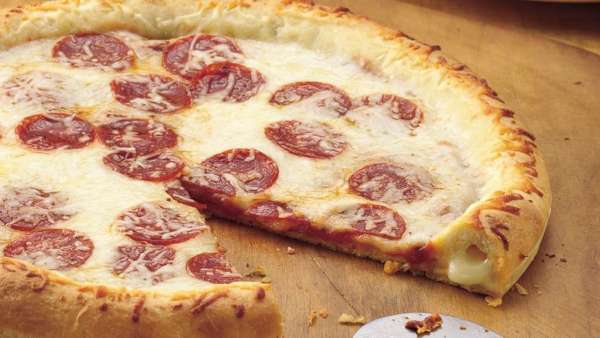 Preheat a convection oven to 425° F (220°C). Line a pizza pan with parchment paper. roll out the dough and place it on the prepared pan. Leave 2-inch border all around, top the dough with the tomato puree, then scatter the mozzarella over the puree.

Place the anchovy fillets on top of the mozzarella. Spread the ricotta around the border. Roll up the border of the pizza, sealing in the ricotta.

Add the basil and drizzle with some olive oil. Salt to taste and bake until the crust is browned, 10 to 15 minutes.