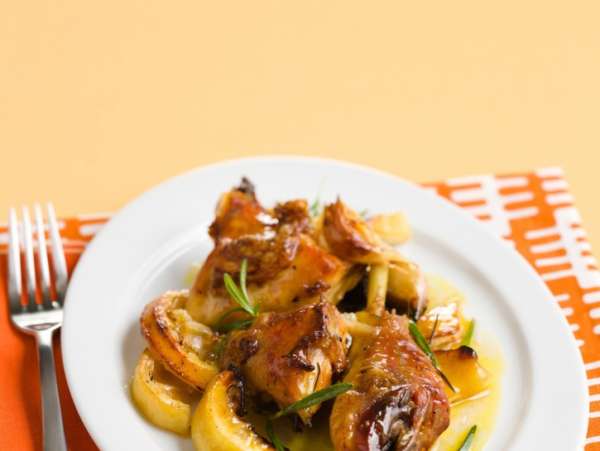 Season the chicken with salt and pepper, rub it with about 1 tablespoon olive oil, and sprinkle with the minced herbs.

Heat a small amount of oil in a pot and saute the chicken, lemon wedges, and garlic until the chicken begins to brown.

Add the wine, lower the heat to a simmer, and cook, covered, until the lemon is caramelized and the chicken is cooked through, about 45 minutes.

Check the pan occasionally during cooking and add a little hot water if the chicken looks dry.