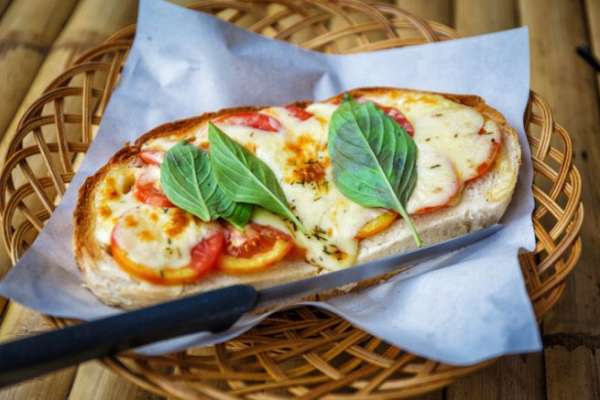 Cut the tomatoes into quarters and place them in a bowl. Drizzle with some oil, season with salt, and tear the basil leaves into the bowl. Cut the bread into slices about 1 inch thick. Peel the garlic, cut it in half, and rub the cut side against the surface of the bread slices.

Place a generous amount of oil in pan and brown the bread slices on one side. Remove the slices, heat additional oil (the bread will have adsorbed most of the oil), and return the slices to the pan to brown the other side.

When the bread slices are brown and crisp on both sides, remove them to a platter, distribute the tomato mixture on top, and serve immediately.