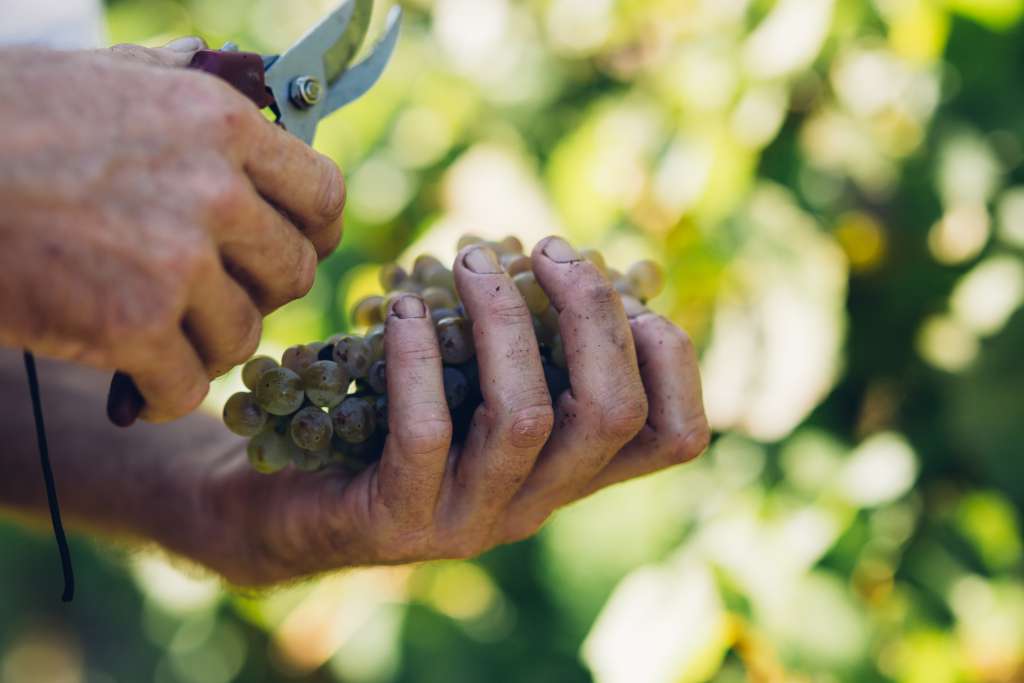 Zorzettig wines are made from carefully handpicked grapes that are carried to the old winery where they are transformed into wine, which then ages in our cellars.  Every stage of winemaking is carried out with great care and attention to detail to reflect our own passion for our land and wines.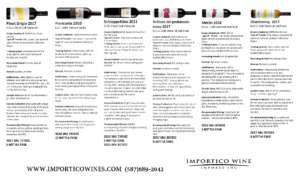 Although we currently offer only four wines to our market, they are truly spectacular. The only varietal most people will recognize is our only white, Pinot Grigio. The other 3 are reds are Franconia, Refoso dal Penduncolo Rosso, and Schioppettino.
Schioppettino

This grape, first documented in the 13th century, was almost extinct in the 1970's when a few vineyards fought to save it. Today less than 400 acres of this grape are planted worldwide. As a comparison, the most popular grape in Italy is Sangiovese. There are over 176,000 acres of Sangiovese in production. Deep ruby-red in color with shades of purple almost deep garnet. Immediately pleasant wine, which ages well. On the nose this wine has a pronounced stewed fruit character of mixed blackberry, blueberry, black cherry and plums. On the palate it is dry with very refreshing high acidity. You will enjoy flavors of dense black fruit, blueberry, black current, plums, cinnamon, clove and licorice. It is truly a steak wine and would be a perfect alternative to the Cab Sav's for your red meat meal. It has a very concentrated palate, the tannins are extremely soft, round and well integrated in the wine. There are currently only four other Schioppettino's available in Alberta and we believe ours is as good as it gets. This wine is best served at 16 to 18 degrees Celsius.
Franconia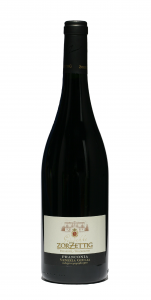 We are the only ones supplying this varietal in Alberta. The wine is very unique with under 150 acres of these grapes planted. It is a pale garnet color, it will initially show ripe red cherry and current but in time will open up greatly to show wild berry, raspberry and ripe red strawberry. It is an outstanding fruity but serious red wine. This wine is a great introduction to red wines for the white wine or non-wine drinker. The wine pairs well with spiced white meats as well as a great wine all by itself. It's best served slightly chilled at 14 to 16 degrees Celsius.
Refosco dal Peduncolo Rosso
This wine is ruby-to-purple coloured and gets garnet red nuances with ageing. It has medium intensity, notes of dried cherry and dried raspberry and is intense and pleasant. A decisive flavor with polished supple tannins and dried red fruit. It's a very elegant wine with solid structure and full body with a long finish. The polished tannins perfectly balance the acidity. It is an ideal accompaniment with a rib eye steak but also works well with wild game itself such as roast rabbit, guinea fowl, spit roasted or saucepan chicken, or game bird. It also goes will with ripe strong cheese and charcuterie plates. Serving temperature is 16 to 18 degrees Celsius.
Pinot Grigio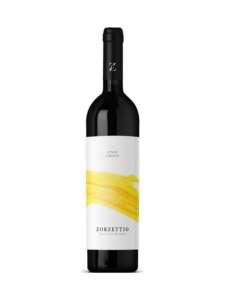 This very popular wine  straw yellow in color and brilliant. On the nose it is intensely fruity and full, velvety and elegant in the mouth. The wine has a balance of fruit and refreshing acidity. It is complex and intense which is not normal for most Pinot Grigios. It's a great wine by itself, but it's ideal when served with fish-based hors d'oeuvres, vegetable risottos and light egg-based dishes. This wine is best served at 8 to 10 degrees Celsius.
Chardonnay

The world's most popular white wine varietal. Strong and decisive yet soft and elegant. A great sipping wine. Great with light appetizers seafood or just by itself
Merlot
This Ruby red classic complex wine has an intense aroma. It is suited to all meal courses or cheeses. It has an intense aroma and is a great by itself