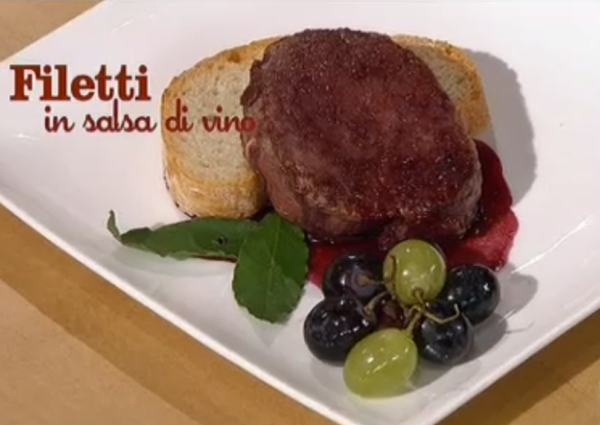 Brush the bread slices with a small amount of oil and toast them in a cast-iron skillet.

Dredge the filet mignon in the flour, add a small amount of oil to the same cast-iron skillet, and cook the steaks in the skillet, about 2 minutes per side.

Remove the steaks from the heat and wrap them in aluminium foil.

Add the wine and honey to the same skillet and deglaze the pan, scraping up any browned bits.

Add the bay leaf and cook until the sauce is reduced and silky

Return the steaks to the pan for 30 seconds to reheat .

Place the toasted bread slices on individual serving plates.

Top each slice with a medallion, and pour the sauce over the meat.