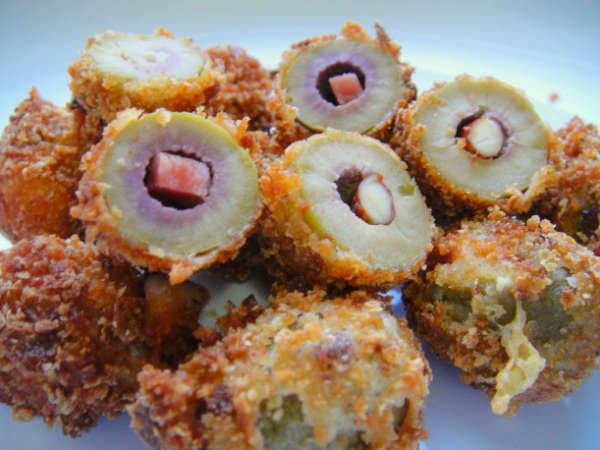 | | |
| --- | --- |
| | |
Sauté the mirepoix in a small amount of olive oil to defrost it. Add the ground meats and the dissolved tomato paste , and cook until the meat is cooked through. Transfer the meat mixture to a food processor fitted with the metal blade and process along with the prosciutto, mortadella, Parmesan, pecorino, bread, and milk.

Add 1 egg and process to combine. Cut the olive in half the long way. Pinch off a small amount of the meat mixture and stuff it between two halves of an olive. Press together.

Repeat with remaining filling and olives. Lightly beat the remaining egg. Dredge the stuffed olives in the flour, then the beaten egg, and then the breadcrumbs.

Fry in a generous amount of oil until browned. Remove with a skimmer and serve hot.