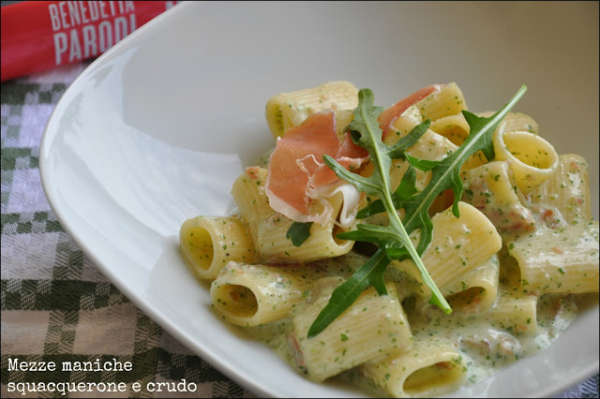 Bring a large pot of salted water to a boil and cook the pasta.

While the pasta is cooking, in a food processor fitted with the metal blade or a blender, process the olive oil, a pinch of salt and pepper, and the squacquerone cheese until well combined.

Reserve a few of the prettier leaves of arugula.

Add the remaining arugula and 2 to 3 slices of prosciutto to the processor or blender, reserving the remaining prosciutto slices.