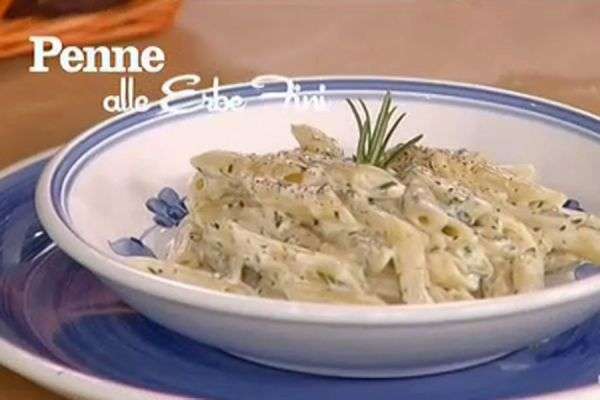 Bring a large pot of salted water to a boil and cook the pasta. In the meantime, place the herbs in a food processor and very finely mince.

Place the butter in a large pan with the oil and melt the butter over low heat.

Add the minced herbs and the cheese.

Stir in about 1/4 cup of the pasta cooking water and whisk until smooth.

The sauce should be the consistency of sour cream. If not, add 1 to 2 tablespoons more cooking water. whisking until smooth between additions, until it reaches, the desired consistency.

Season the sauce with salt and pepper, keeping in mind that the pasta cooking water is also salted.

When the pasta is cooked, drain in a colander, add to the pan with the cheese mixture, and toss over low heat until combined.