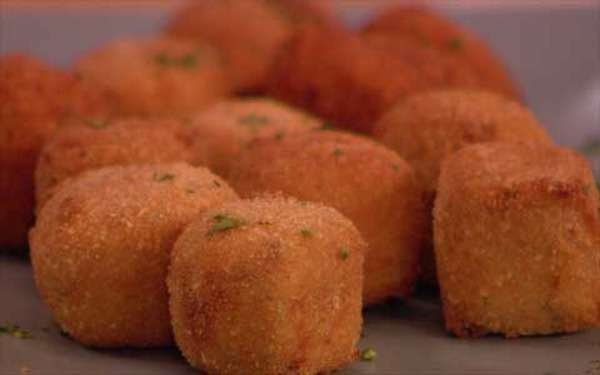 | | |
| --- | --- |
| | |
Cut the baguette into slices.

Rub the garlic clove against the bread.

Arrange the bread on a pan, brush with olive oil, and toast until crisp. ( A toasted oven is ideal for this)

Place the toasted bread in a food processor fitted with the metal blade and process until fine.

Remove the breadcrumbs and set aside. (No need to clean out the work bowl)

Add the tuna, ricotta, parsley, and some salt and pepper to the food processor and process until smooth.

Transfer to bowl and gradually stir in the breadcrumbs until the mixture clumps together to form balls when you roll it between your palms.

Form the mixture into balls.

Heat a generous amount of vegetable oil in a pan.

Dredge the tuna balls first in the egg and then in the remaining breadcrumb mixture and fry until browned. Serve immediately.