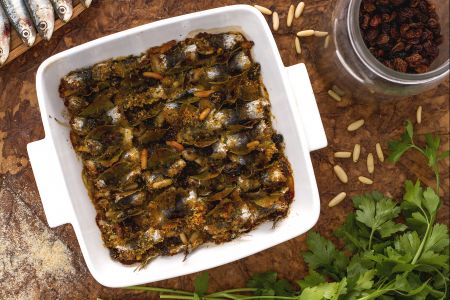 | | |
| --- | --- |
| | |
Mince the sardines and place them in a bowl with the breadcrumbs, pecorino, raisins, a little salt, and the pine nuts.

Add the eggs and stir to combine. if the mixture is too loose to form into balls, gradually add breadcrumbs in small amounts until it's firm enough.

Shape the mixture into balls the size of ping-pong balls.

Heat enough oil in a pan to cover the balls, then deep-fry them

Transfer to paper towels to drain.

Thread two balls onto a skewer with a bay leaf in between them.

Repeat with remaining fried balls. Serve warm.