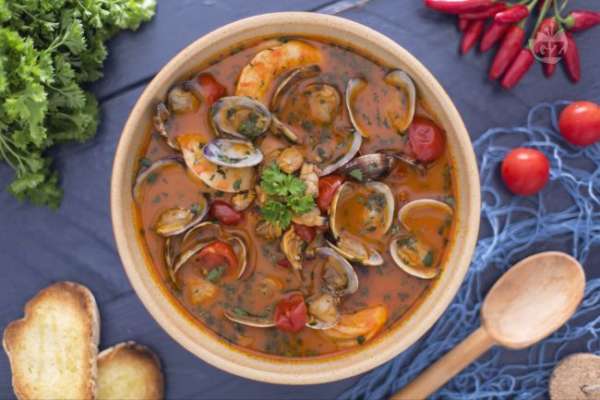 | | |
| --- | --- |
| | |
In a large pan, Sauté the garlic in a small amount of oil, tipping the pan so that it remains submerged

Add the tomatoes and clams to the pan.

Add the wine, cover, and cook over high heat until the shells are open, about 5 minutes.

Turn the heat to low, uncover the pan, and crush the tomatoes with a fork to release their liquid.

Cook for an additional 1 minutes, then serve.