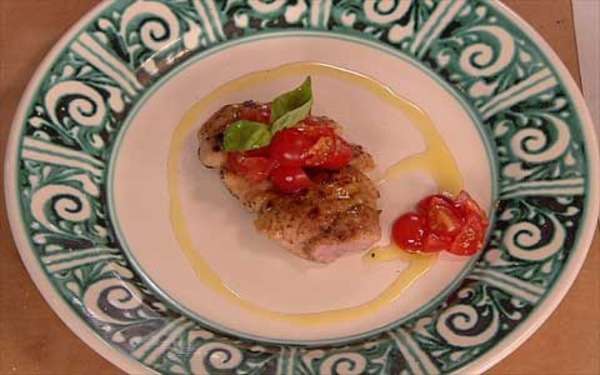 Preheat the broiler and lightly oil the broiler pan.

Pound the chicken thighs until thin.

Dredge them in the eggs whites an then in breadcrumbs

Arrange the chicken on the prepared pan

Broil until the chicken is cooked through and the coating is browned and crispy.

Garnish with cherry tomatoes and basil leaves and serve immediately.